Come On Feel The Illinoise
Sufjan Stevens'
Come On Feel The Illinoise
album is out this week, and I have to say, it's pretty darn awesome.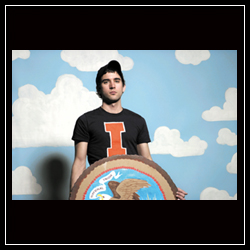 Dusted Magazine has a
cool new interview
with Sufjan on the topic of the album, and what he might do next with his "50 States" project. The track listing can be found on a blog
entry from last month
, and in case anyone missed it, there's still an MP3 of Stevens' song "
Chicago
" available online.
I haven't seen many reviews of the album yet, but I'm sure this is going to be showing up on some "best of" lists at the end of the year.