Get Your Own AK-47!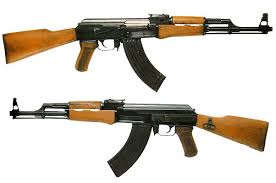 With the illegal arms trade
sneaking around
here and there lately, Amnesty Internatioal has responded by making a
twisted shopping channel parody
, but with a difference, they're selling AK47s instead of nose hair clippers. Maybe you think they're wasting your charitable donations by having posh dinners with ad directors, but they do have an agenda: the ad is part of their campaign to sort out the arms trade. There's a number for the UK viewers at the end of the film.